May 18, 2021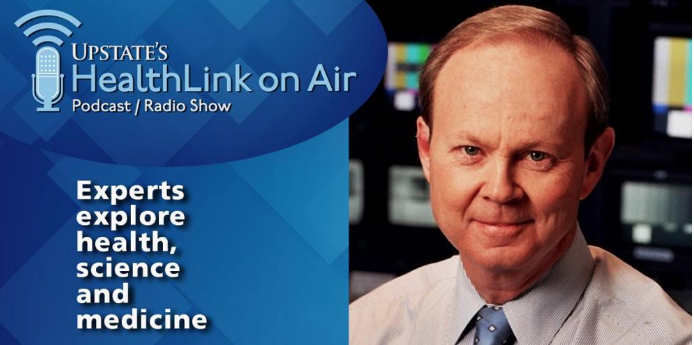 Upstate Medical Center, Syracuse NY
Podcast: Elizabeth Blackwell Meets Florence Nightingale/Mike Magee MD
Access Audio HERE
May 5, 2021
Register HERE.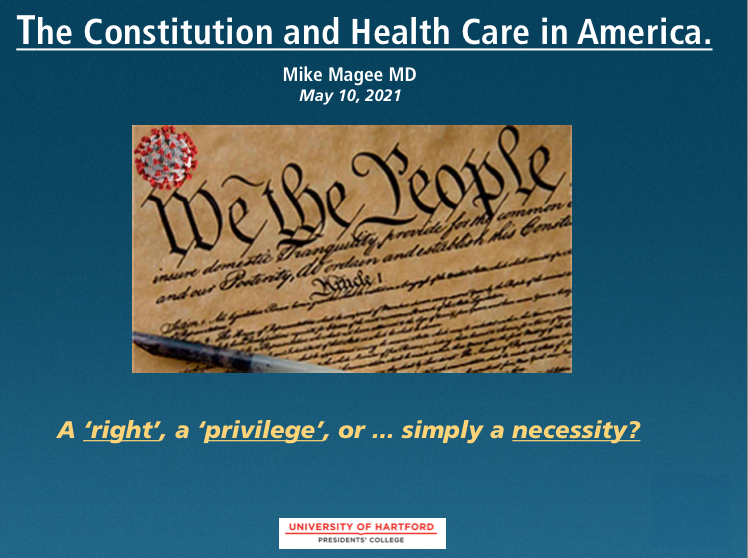 May 24, 2020
OPEN SOURCE LECTURE: "Covid-19 and the Collapse of the Medivval Industrial Complex"
January 20, 2020
Amazon readers of CODE BLUE are also reading…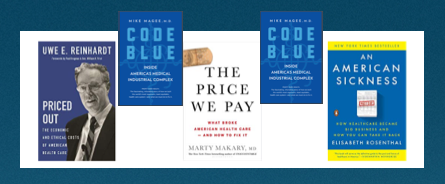 January 5, 2020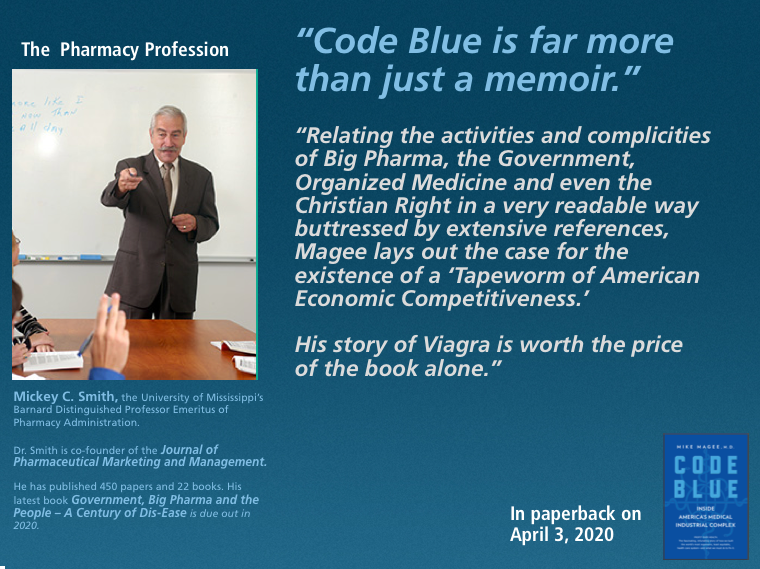 Januray 12, 2020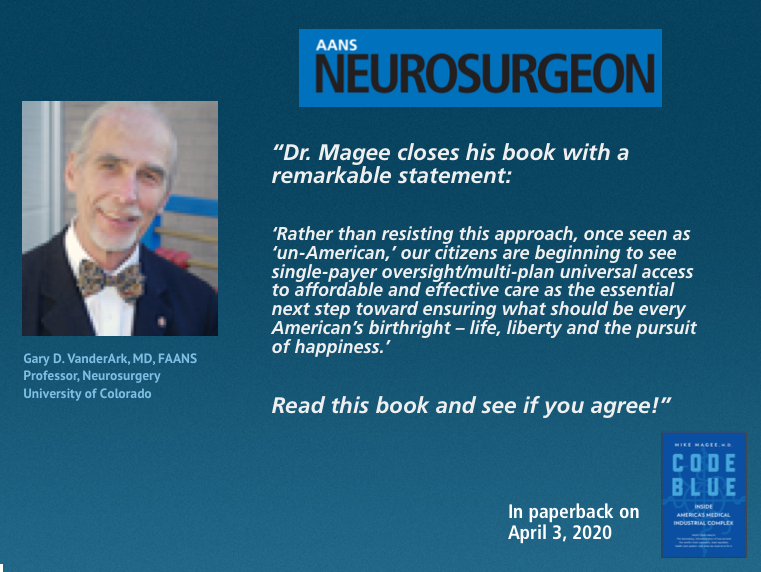 November 9, 2019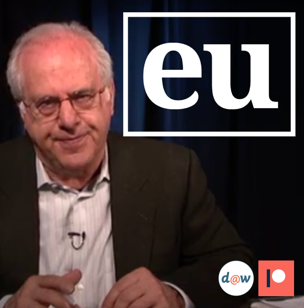 Interview of Mike Magee on Democracy at Work's "Economic Update" by NEW SCHOOL Professor Richard Wolff from the YouTube Studios in NYC. Join in at minute 15 @ @ https://lnkd.in/e8Fw6hi
July 24, 2019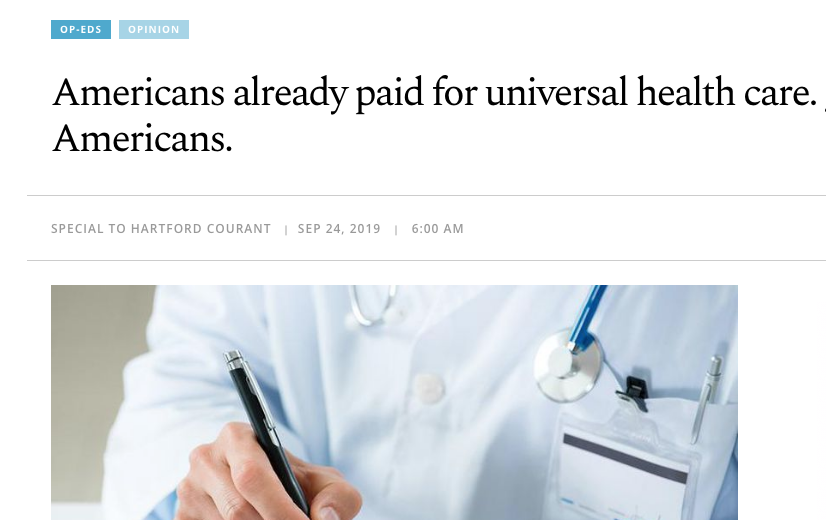 July 18,2019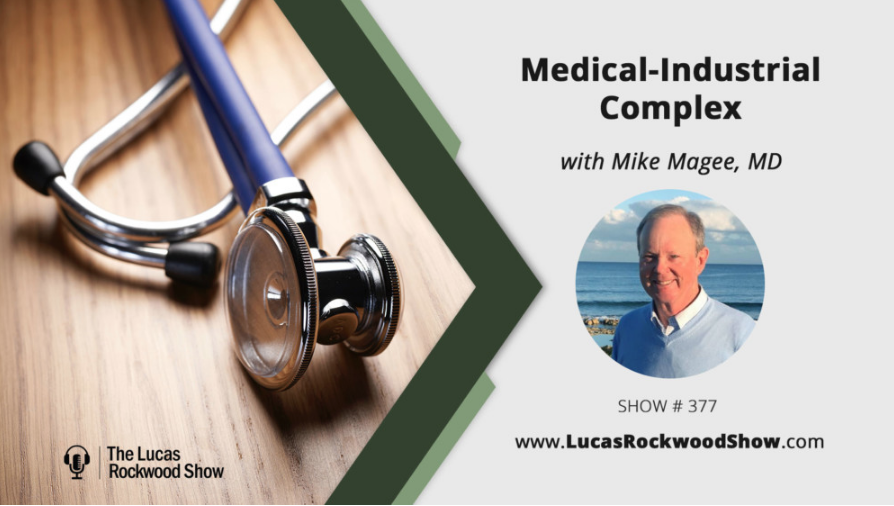 July 12, 2019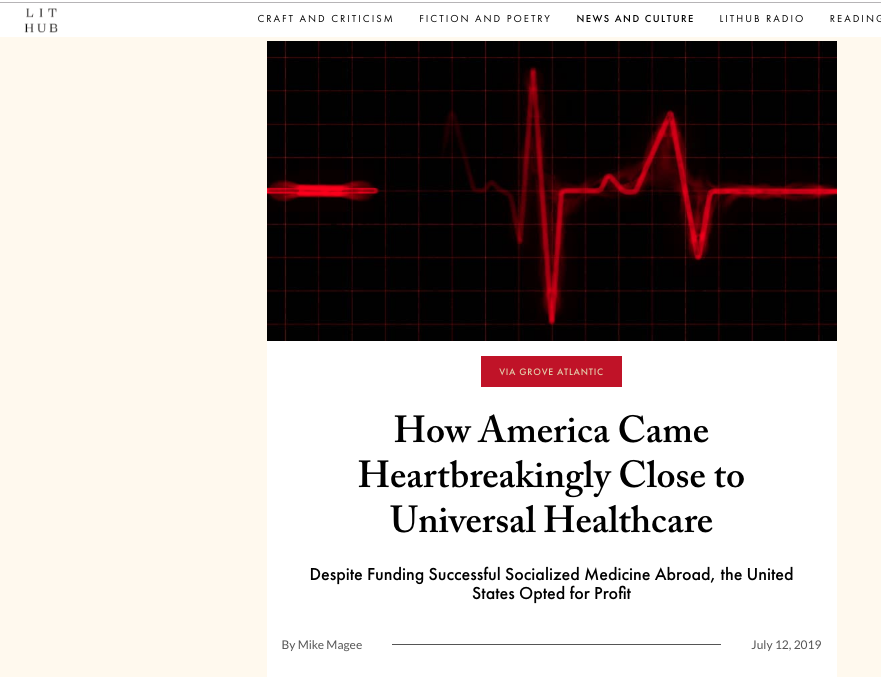 June 24, 2019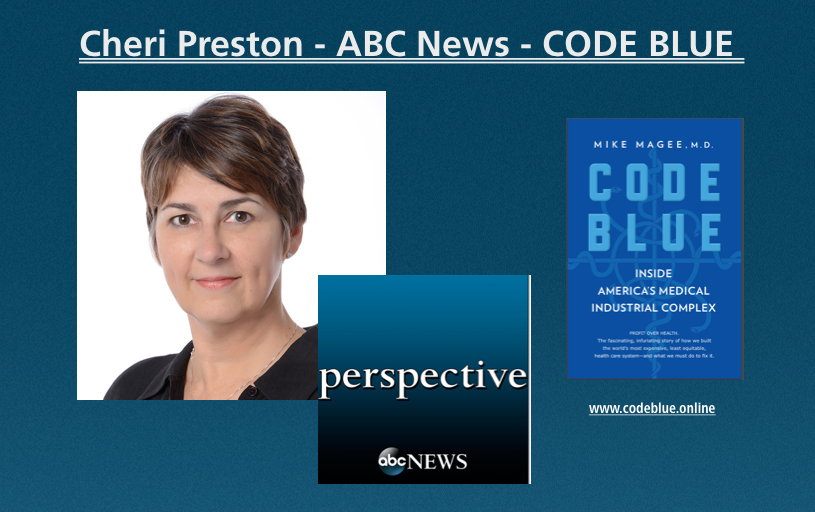 June 23, 2019
SOUL SEARCHING:
At recent book signing, a CVS Exec came up and as I signed his book whispered, "I'm going through some soul-searching."
June 20, 2019

August 26, 2019
Amazon Promo for Code Blue: https://amzn.to/2VWwjpz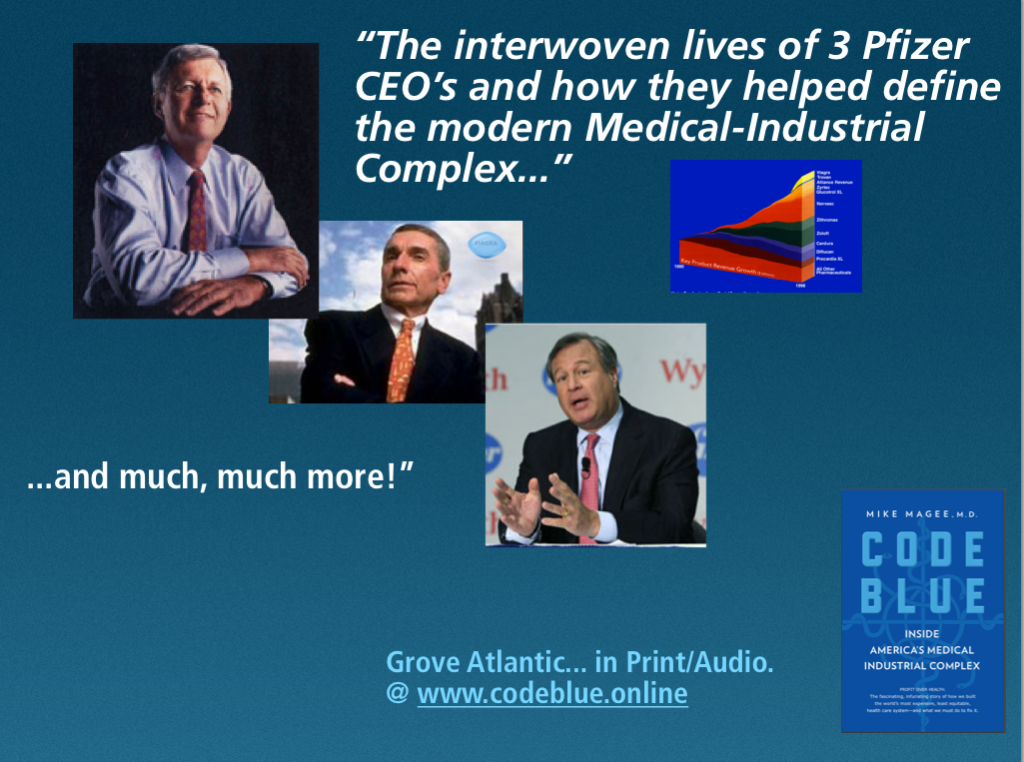 June 13, 2019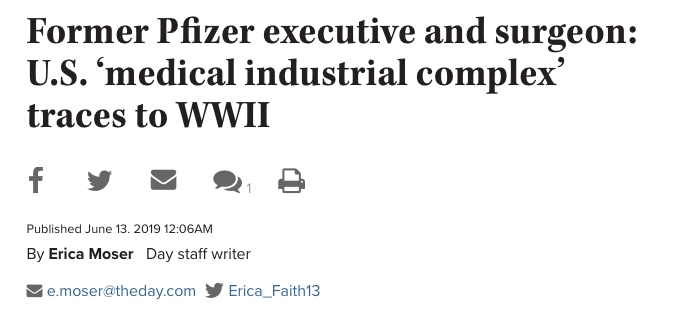 The Day, paper of record for the Pfizer research community in New London, CT, gave CODE BLUE a strong review following Mike Magee's presentation at the La Grue Center in Stonington, CT the night before. Read the review HERE.
June 11, 2019

Jimmy Cefalo interview in Miami on WIOD. Thanks, Jimmy, for yout kindness. @ https://www.spreaker.com/user/wiod/dr-mike-magee-06-11-1
June 11, 2019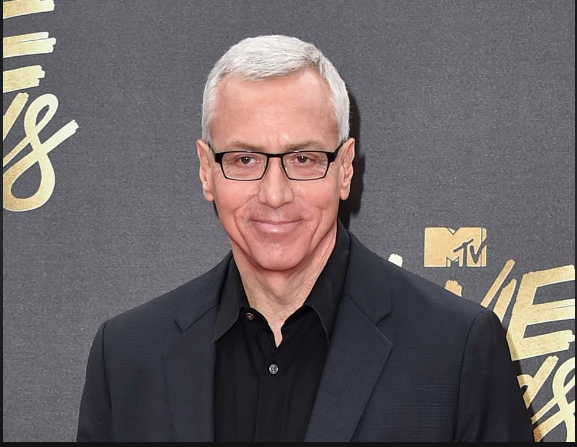 Dr. Drew Pinsky extended his interview of Mike Magee and his book CODE BLUE across three segments today. Drew's jinal words echoed by co-host Leeann Tweeden : "We couldn't agree with you more!" Listen to the entire interview HERE.
June 11, 2019

June 7, 2019
Fort Wayne, IN Journal Gazette Review:
"Code Blue: Inside America's Medical Industrial Complex" by Mike Magee
"A powerful exposé of the network of big business, academic medicine, patient-advocacy organizations, hospitals and government that have made America's health care system the highest costing, but poorest performing among major developed nations."
June 4, 2019
CODE BLUE launch accompanied by brisk Amazon sales. Now #3 in all Amazon Health Policy offerings and #7583 in Amazon's 8M+hardcover offerings.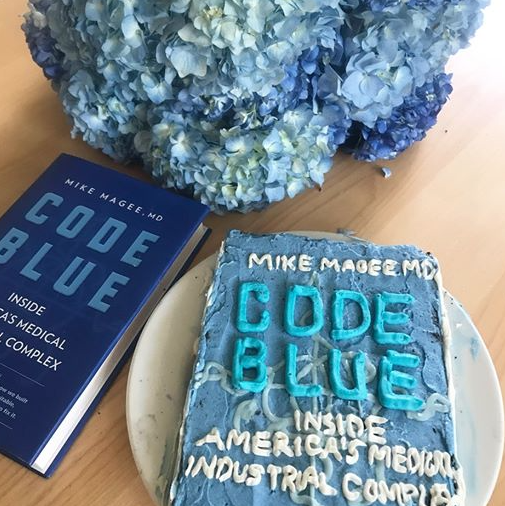 June 3, 2019
Joe Carlson, veteran Medical/Technology Journalist reviews CODE BLUE in Minneapolis Star Tribune noting national "buzz" around the book release.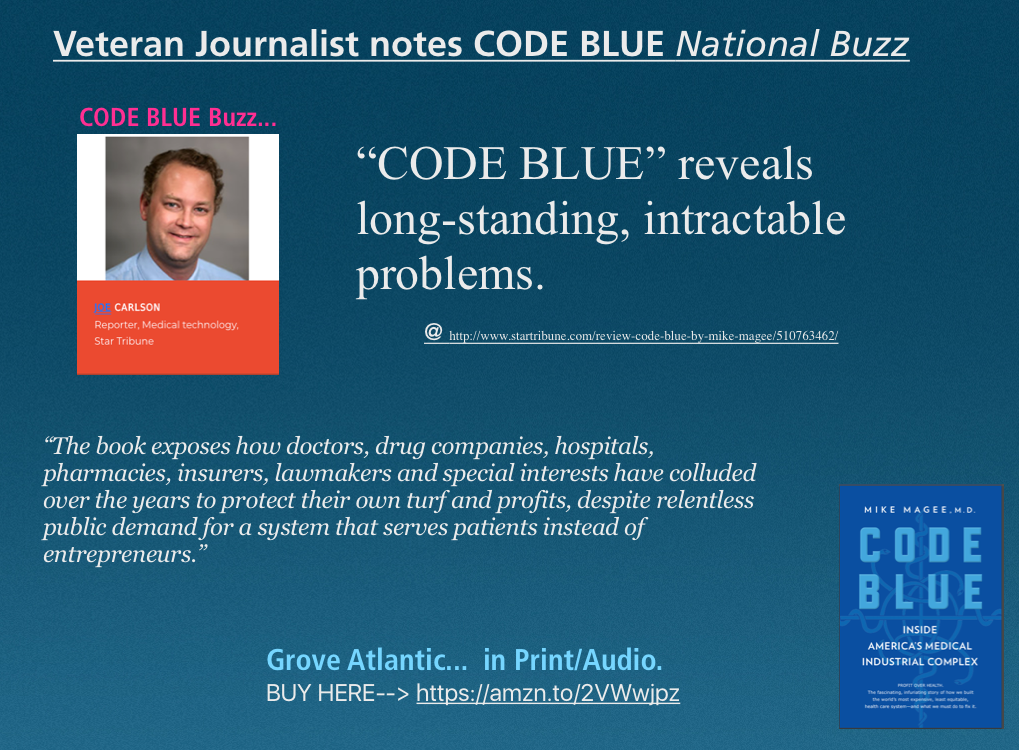 May 30, 2019
CODE BLUE hits #1 Amazon spot for new Health Policy titles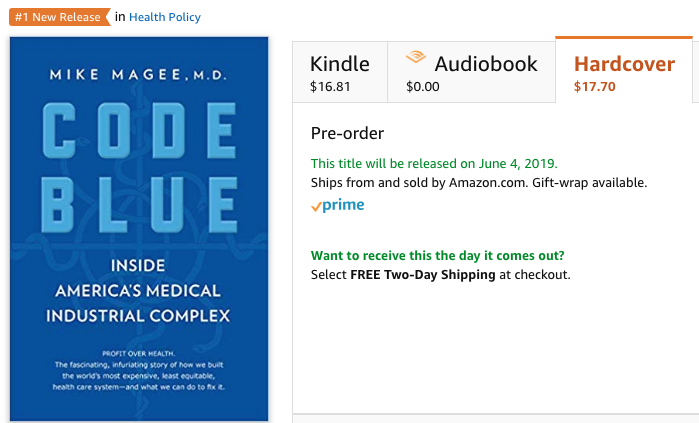 May 23, 2019